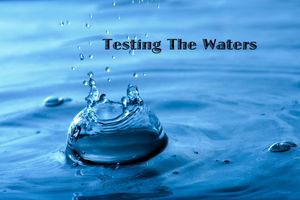 I've been sitting here for well over an hour trying to make a final decision on which of the many stories I have here at my fingertips to post next. I've actually been praying about it. Where to go next with this blog format. And as funny as it may sound it seemed the Lord spoke to my heart yesterday and said, 
"It's always best to start at the beginning." 
So…Okay. Let's look at the beginnings then. I've been perusing the manuscript and scanning for stories from those very early years. Perhaps we can get clues there about the process and what God was doing then so we can pray more specifically now. So many people are coming out and saying that they are praying and believing for "another" Jesus Movement and most of the time I say. "Absolutely, but not exactly like it. It needs to be better. Maybe it won't be perfect. Maybe it will still be messy. But I hope it's better." 
Yet, honestly, as I scan through story after story, looking for just the right one to share next I've been doing it through tears. Not sad tears. Not happy tears. Just tears that come with a kind of wonder and awe. Thankful tears perhaps. I am too soon overwhelmed and overcome by what we were a part of and I just come undone. Something in me gets rekindled and stirred up every time I pick it up. Is this weird? It's like the Holy Spirit is all over this stuff and it starts to rub off on me and it's hard to stay focused and on point. 
Over the years I've read through big sections of what has been written so far, on many occasions, and I just end up dissolving into a mush of emotions every time. Something in me connects so deeply with these accounts that I feel transported and I lose time, just engrossed and re-living it. Seriously. This may take longer than I thought. 
So let's start with the first major out-of-town outreach Agape Force ever did. It was at the very end of 1970 and it was an outreach to Santa Maria California. It's not the VERY beginning. We will get there too, but this was an important and pivotal outreach.  This was a watershed moment. It was decision time for the very new, very small ministry called Agape Force. And Santa Maria was a fleece. 
A City Filled With God 
(This will be a section category including multiple stories that speak to something that was part of the core vision of Agape Force - Transformative Revival. The kind that changes not just people, but towns, cities, countries. From the very beginnings we were not so much missionaries, or maybe I should say not only missionaries, but revivalists. It's important for me to remember that today or I can lose track of who we were and what our core calling was from the beginning.) 
"...praising God, and having favor with all the people. And 
the Lord was adding to their number day by day those who 
were being saved." Acts 2:47 (NASB
We read the stories of great moves of God. We longed to see those days again. We fervently prayed that He would grant us boldness and fill us with His Spirit. We obeyed the call of God upon us and counted everything else as unimportant by comparison. We worked diligently wherever He sent us. We trusted Him to do what we could not. In return He gave us a taste of fire, a measure of faith, a glimpse of His heartbreak and an addiction to His presence that made us forever ill suited for "life as usual". 
Testing The Waters 
"Trust in the Lord with all your heart, and do not lean on your 
own understanding. In all your ways acknowledge Him, and 
He will make your paths straight." Proverbs 3:5,6 (NASB)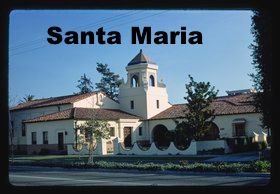 The following is an account about the very first "away" outreach Agape Force did at the end of 1970 during Christmas vacation taken from interviews with Judy Durham and Greg Lanson - the first two Agape Forcers. Santa Maria was an outreach motivated my much prayer. For about a year, we had been contemplating whether or not we should make the commitment to go "full time" with this type of outreach/evangelism ministry. We had a vision to raise an "army" of people dedicated to Jesus Christ. These soldiers would give their lives to see others across the continent won to Jesus. So, when we arrived in Santa Maria we were sort of trying our hand at spiritual combat; waging war for the souls of men. We were also testing the waters; seeing if God was behind this idea of us going headlong into outreach ministry full time. We knew that with any kind of spiritual undertaking, prayer has to be at the very core of it and so it was with us then. 
The afternoon we arrived in Santa Maria we gathered in the park in the middle of town. Kneeling in prayer, we claimed the city for Jesus Christ.  
Little did we know how thoroughly He would answer our petitions. 
We found an old grocery store to use as a meeting place and cleaned it up. We pieced carpet samples together and then just sat on the floor; no chairs at all. We did a lot of praying on those carpet samples and we had a powerful sense that God wanted to do something wonderful in that town. At 6:00 a.m. each morning we left the houses where we were staying and met for prayer at the store front. Then we went out inviting people to come to our meetings. Not many came at first, but it didn't take long for word to get out and momentum to build. Rarely did we get back home again before midnight. It was tiring, but we figured that it was just for ten days. We could take it. Well, God really honored our efforts! 

There was a school in Santa Maria called Hancock College that was full of foreign students. We passed out hundreds of flyers at that college. The student movement that began in the '60s was still going pretty strong and students everywhere were asking questions like, "Is there meaning to life?" We may have been young and cocky, but we thought we knew the meaning to life and we told them so. Sometimes they got mad and just came to argue, but still they came! 
We had a sense of destiny and authority that came from the fact that we sensed the Spirit of the Lord on us. We also had confidence that we knew what God wanted to do in our time. He wanted to bring an awakening. We had read of the great awakening during John Wesley's day and again during Charles Finney's time before the Civil War. We felt in our hearts that God wanted to do this kind of thing again. 
Many people came to know Christ there in Santa Maria. We were kind of blown away by the whole thing. Most of us were not much more than kids ourselves and not really much to write home about. But God was using our willingness and availability and the outreach was a great success. One night, well into the meeting, a girl passing by heard music and came in. She had just had an argument with her parents and her boyfriend had broken up with her. When she passed our "coffee house" she was on her way to kill herself. It was pretty late and almost everyone had gone, so we talked to her one on one. 
Tony (Salerno) was sharing Jesus with her not long after she came in when the Holy Spirit dropped the information into his head about her argument, break up and planned suicide. So he told her. That night she gave her life to Jesus, totally and completely. Years later we got a letter from her thanking us for allowing God to use us. After she got saved God led her to a wonderful church and then on to Bible College where she met her future husband. When she wrote the letter, they were working for the Lord as the pastors of a church. 
New Year's Eve was our last night there. That night over 350 unsaved people packed into the place. We had a great time, but we had to cut it short because we had promised to conduct a "watch-night" service elsewhere. To our amazement, when we returned, over one hundred people were waiting at the door when we arrived back at the building at 12:05 a.m. These were ones who had questions about the Lord and most of them had been waiting there since 8:00 p.m.! 
There were only eight of us counselors. These were the original 8 Agape Force members. We told them they would have to wait in line. And they did!  
The doors weren't locked until 6:00 a.m. New Year's Day. It was the beginning of a new year, and for many of those who were there that night it was the beginning of a new life. For us, it was the beginning of a new era. A season of fire! A season of souls.